Boho Mens Fashion Trends
---
A bohemian is a socially unconventional person, someone who makes his own rules, but how does it translate into a style of dress? In boho fashion patterns and colors are used in a bold and expressive manner on natural fabrics. Similar to boho women's style, boho men's style carries a vintage charm and accessories are artisanal.
Men's bohemian clothes are about expressing oneself and feeling comfortable in what you wear. Patterned shorts with bold botanicals, loose-fit mens linen shirts, and mens hoodie shirts are the essentials of bohemian outfits for men. If you feel ready for trying out this look, a printed mens shirt could be a core piece; save the pinstripes for the office and let your creative side shine, opting for interesting florals or subtle animal prints. As long as it is eye-catching and unique, you can't go wrong with it.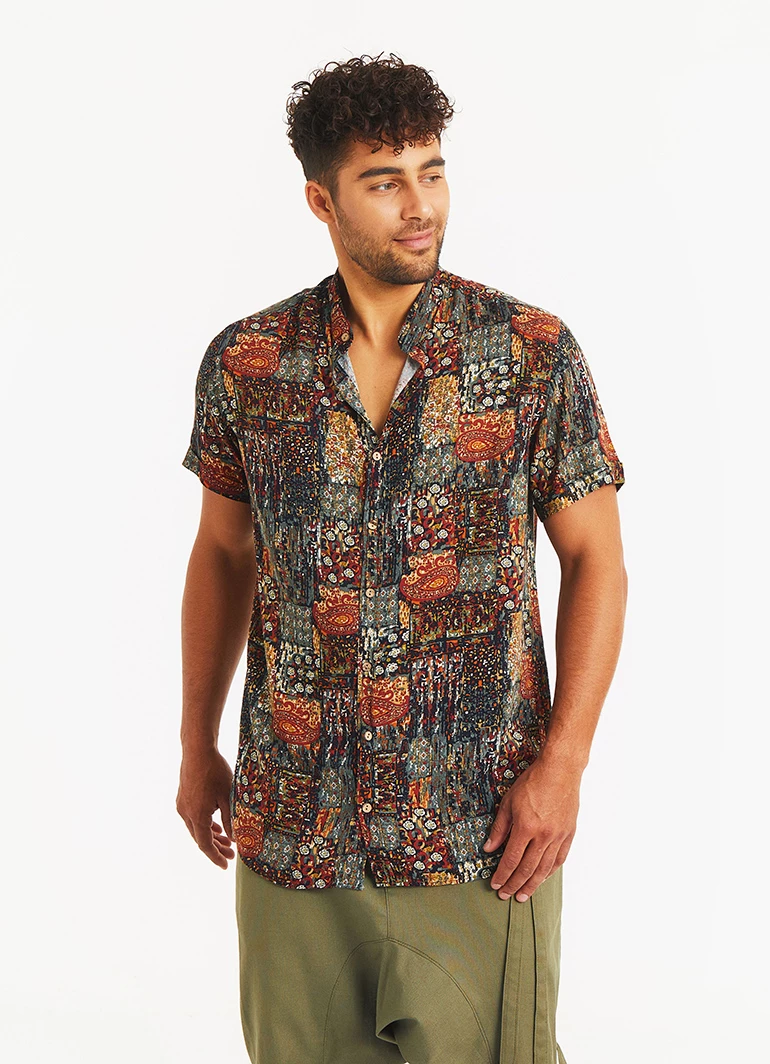 Bohemian outfits are a mix of old and new pieces that look effortlessly fabulous. A bohemian man chooses to live a more free-spirited life, finding beauty in everything, which he expresses in his personal style. Boho outfits for men are loose, lightweight, and unstructured, with vintage and artisanal touches. The grooming is kept to a minimum, the boho guy doesn't mind going with messy hair and a rugged beard.
Inspired by 60s and 70s fashion men of classic hippie looks, bohemian men's style is ever so popular today. Put on a pair of mens harem pants or hippie pants for men made with natural fabrics, and wear a casual and comfortable linen or cotton long sleeve shirt, maybe adding a few beaded necklaces and leather cuffs to seal the deal. Just make sure that you do not iron it - don't mind the creases as they are an essential part of the men's boho style.
Also, remember that the relaxed shirt and mens khaki pants aren't the only basics in a boho mens wardrobe. Consider versatile elements like a denim or ethnic patterned cotton vest, or a loose tunic. This variety will allow you to create diverse outfits that still maintain the core of the boho style.
Layering is not just about warmth but also creating visual depth. Look into options like a poncho or oversized scarf besides of a boho cardigan. Such unconventional choices add a dynamic element to your outfit and accentuate the boho look.
The summer season is the perfect time to have a wardrobe overhaul. It is also the season of raves and festivals, so the boho men make sure that they own a pair of natural fabric mens harem pants, to combine with a floral print mens shirt and a pendant or long-chain necklace. There you have the perfect mens festival outfit for heading to the Burning Man! The boho trend has always been the excellent choice for mens rave outfits; the sky is the limit to your creativeness, let it run freely.
The easiest trick to add the bohemian flair to your persona is to carry an abstract printed scarf, which you could pair with a loose-fitting cardigan over mens linen pants. No boho man is really complete without the right accesories, a simple straw hat, layered rings, or a wooden bead bracelet will all help you complete the boho look.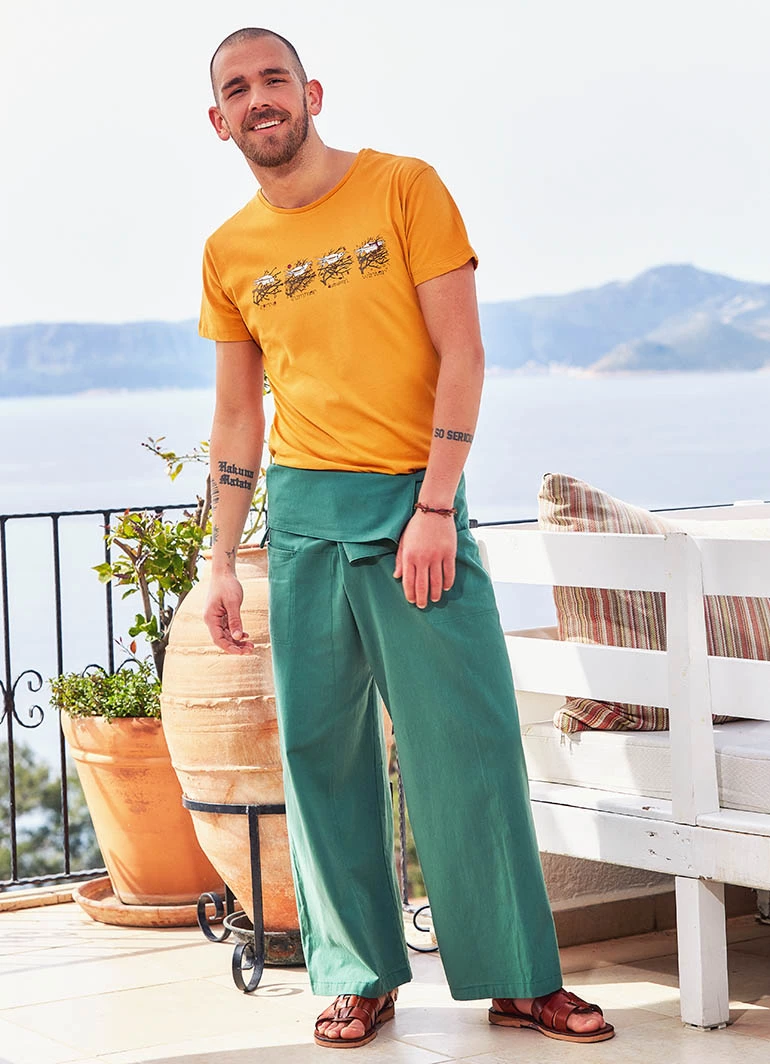 Boho style for men has gained popularity in recent years as a way to express individuality and creativity through fashion. If you are looking to break away from mainstream men's fashion and explore a unique and eclectic look, then men's bohemian style is perfect for you.
A leading brand in boho men's fashion, as well as women's, Los Banditos, regularly offers the essential pieces for the bohemian attire. With first-class materials and workmanship, Los Banditos will fulfill all your expectations for adorning yourself in the perfect boho outfit. Visit us for mens clothing online, as well as wholesale boho clothing options, we promise that you will never be disappointed.