Capsule Wardrobe Heroes: Boho Dresses
---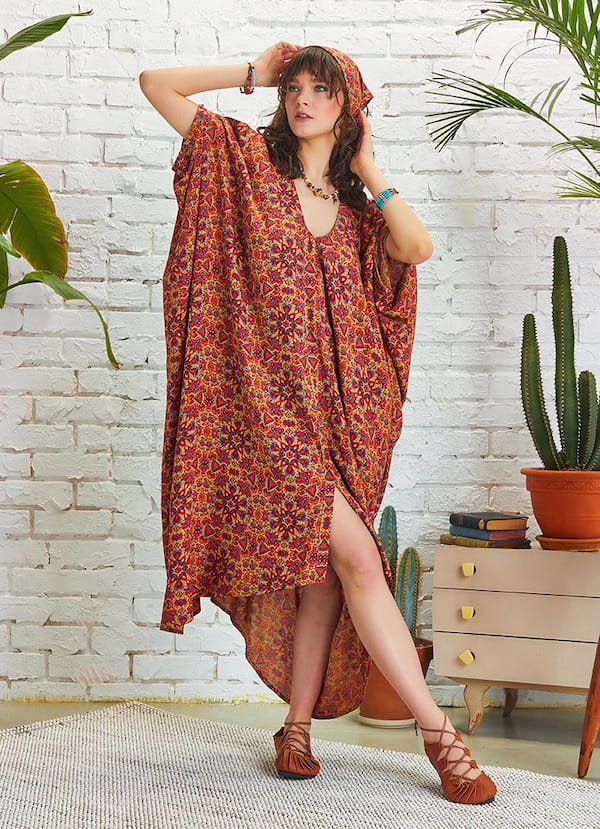 One of the new trends of modern times, a capsule wardrobe is a small collection of clothes that can be combined in different ways. You are selective about what you own, only keeping the pieces that make you look and feel your best. This way, everyday you get to wear your favorite boho clothes because you only have your favorite items. This attitude of minimalism not only saves you a lot of money, but also lets you free from the burden of having too many clothes.
If you are ready to declutter your wardrobe, you should begin with getting rid of the items you never wear and holding on to the core pieces. It could be a good idea to put together a summer capsule wardrobe at first, picking your favorite summer dresses, such as a floral dress or a white summer dress. Owning a black boho dress is always a great idea, as black represents the timeless elegance, and you will always look awesome in it, with a pair of casual flat sandals, a patterned silk scarf for a bit of a color, and a pair of chunky ethnic earrings.
Your capsule wardrobe for summer will naturally include free-flowing dresses and skirts. A ruffle dress or a square neck dress with artsy wild flowers or ethnic patterns would easily combine with a pair of flip flops and a wide brimmed summer hat. You don't need to waste your time wedding through clothes that don't fit or don't feel great, or trying out multiple outfits every morning to find something that looks good.
Even a simple cotton summer dress or an asymmetrical dress that is a time-tested favorite will combine excellently with those new pair of leather sandals; stack on some chucky bracelets in fun colors and put on a bright lipstick, you are ready to go, looking so effortless. Make sure that you also have room for a laced dress or a backless dress in your closet, for that romantic dinner with your hubby at your favorite seaside restaurant.
A leading company and brand in bohemian style clothing, Los Banditos could be the right address for you when putting together your capsule summer wardrobe. The excellent quality of materials used in production will not fray easily and the fabrics will look bright even after many washes. Our boho dresses for women that are timeless and high-quality will definitely be your core capsule pieces to last multiple seasons, or even years. A black summer dress in boho style for instance couls easily be one of your core pieces, as it will make you look elegant, sophisticated, and charismatic no matter where you go.
Let's not forget that capsule clothing is also better for the planet, as purchasing fewer clothes has significantly less impact on the environment. Less clothing means fewer chemicals in our water and oceans, and a smaller carbon footprint.
Another great benefit of owning a capsule wardrobe is the reduced stress, as clutter increases the body's main stress hormone cortisol. By downsizing your wardrobe, you clear clutter from your home, and your closet immediately becomes a more open and calming space. It surely feels nice to be feather-weight, doesn't it?
You can always donate, sell, or recycle the pieces that don't fit, or are very similar in color and style to something else you own. After all, you definitely won't need two cut out dresses for instance, the one that fits you well will stay, and the other one you can get rid of.
When choosing your core capsule pieces for your boho style summer wardrobe, look for quality basics as well that are functional and versatile, in addition to bohemian dresses. Boho pants, long boho skirts, tees and tanks, boho crop tops, and tunic tops that fit you best and easily pair with other pieces and can be styled in different ways, and worn in different contexts should constitute your summer capsule wardrobe.