Boho Winter Style Tips
---
Are You Ready for the Winter?
Once again winter has arrived; the season for warm and cuddly clothes, nice woolen scarves and beanies, thick socks with a large cup of hot cocoa to keep the spirits up! This winter bohemian style is again the rising trend, with its bold colors and artistic touches. The style is all about being free-spirited and independent, featuring a wide range of natural materials, hippie-inspired patterns along with earthy and bright shades. This the most versatile way of dressing and can be styled in very individualistic ways, which makes it perfect for every season.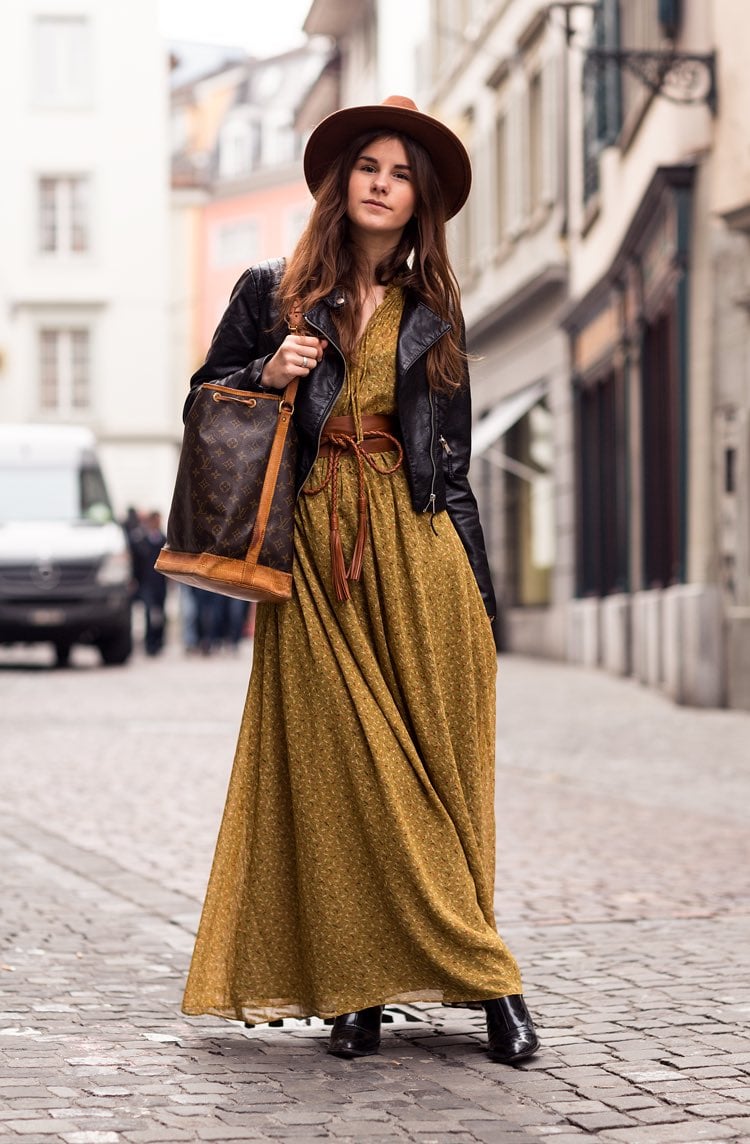 Layered Style is Warm and Cozy
One of the most distinctive features of bohemian fashion is layering. And you can use this to your advantage during the winter. Layering chunky sweaters and cardigans over long sleeve boho dresses, a thick wool jacket over printed tops, a maxi skirt over warm leggings, the options are limitless. Not only will this help you nail the ultimate boho-chic look, but you stay warm with the extra layers.
What are the Essentials of Boho Winter Style?
Establishing a boho wardrobe means to think out of the box. Bright colors form a vital component of a great boho outfit. With the ultimate aim of creating a breezy self-expressive look, it has been a significant trend for years to transcend the classical seasonal fall-winter colors by inviting bolder colors to the fashion scene. Layered clothing and playing on the texture is another vital trend of the boho-chic style, which has the additional advantage of guaranteeing the warmth on cold days. Loose cardigans, sweathers, and coats are perfect pieces to apply the look. You could wear them over the winter boho dresses, skirts, pants, etc. Just stay away from skintight clothes and go for loose and draped styles.
Wholesale Boho Clothing
If you are a boutique owner featuring boho chic clothing, now is the time to start shopping for cute winter outfits. Your customers will be waiting eagerly for the brand new boho style winter dresses, winter harem pants, oversized jackets, winter shirts that you will be offering. You will also need the right accesories to complement the look. In winter, your customers will want a beanie, a wool hat, scarves, and knee-high socks to wear underneath their over-the-knee boots. Add statement with jewelry and a leather fringe bag to complete the ultimate boho vibes look.
Winter Boho Clothing
There are so many wholesale clothing vendors online featuring exceptional boho winter clothes and it can be overwhelming to choose the right vendors. After all, you want your boutique to stand out with unique and exciting designs so that your customers are fully satisfied with what they are buying. Being in this business with decades of experience in boho wholesale, Los Banditos is the right address for you! We offer a wide variety of bohemian clothing and hippy chic clothing for all seasons, and equipped fully to meet your boutique's needs in all types of eco-friendly, sustainably-produced winter fashion as well.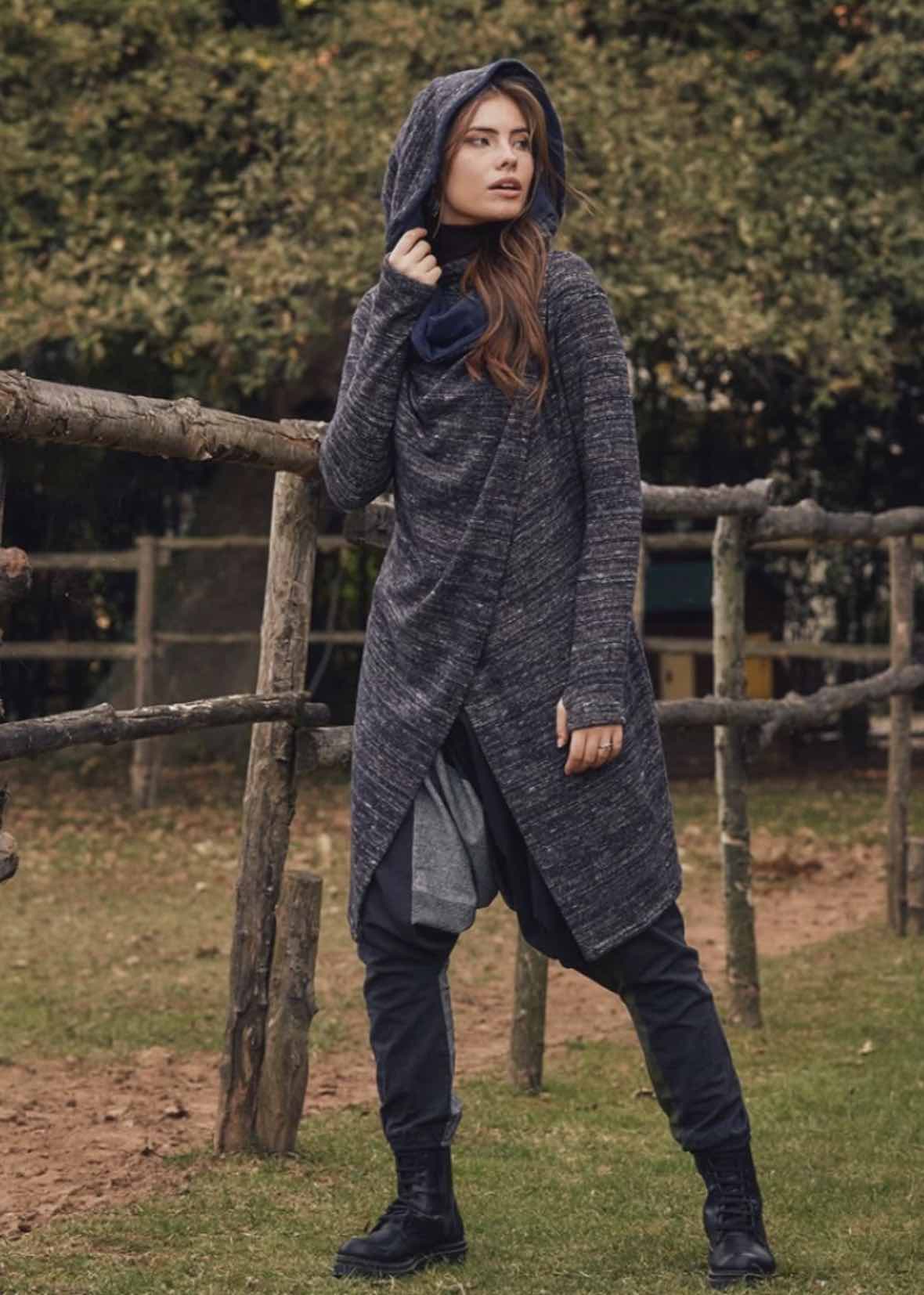 Wholesale Winter Clothing
Los Banditos is all about unique boutique clothing in wholesale and retail. Meticulously chosen and updated textiles and designs are used to produce great eco-friendly clothing each and every season. We bring you only the finest boho chic wholesale clothing, including wholesale jumpsuits and wholesale harem pants, which aren't available in many online boho clothing vendors. The right address for bohemian wholesale, the Los Banditos website is user-friendly and will offer you many different options for all your shopping needs.
Wholesale Boutique Clothing that's Eco-friendly
Displaying our cute boho clothes and winter outfits, your boutique will surely stand out among the others. As a bonus, you will be proud of selling eco-conscious, sustainably produced fashion to contribute to the well-being of our planet. And while there's no such thing as a 100% eco-friendly clothing as all garments have at least some negative impact on the environment, there are brands such as Los Banditos, working hard to help make a difference. We know that living in harmony with nature and leading an ethical, politically correct life goes hand in hand with hippy and bohemian styles. Proudly established in Turkey, we will make sure that you will be completely satisfied with your wholesale purchase of boho winter outfits, getting only the finest quality fabrics, trendiest cuts and perfect fits each and every time you order with us. So get online, check out the Los Banditos web site for the latest cute winter clothing, and get your boutique ready for comfy and cozy wintry season.