Gypsy Bohemian Clothing Is On The Rise
---
Yes It is Finally Summertime
Aren't we all relieved that the summer has finally arrived? It is time to shed off the winter clothes and get our wardropes and stores ready for the fleeting summer days. After all, we've all had our share of Covid 19 related hardships in our personal, as well as professional lives. Now that the vaccination process is speeding up worldwide, we can finally take a deep breath and move on with our lives as usual. Gradually we are winning this battle against this horrible pandemic, more and more people are visiting pubs, coffeshops, and stores, eating out and buying clothes.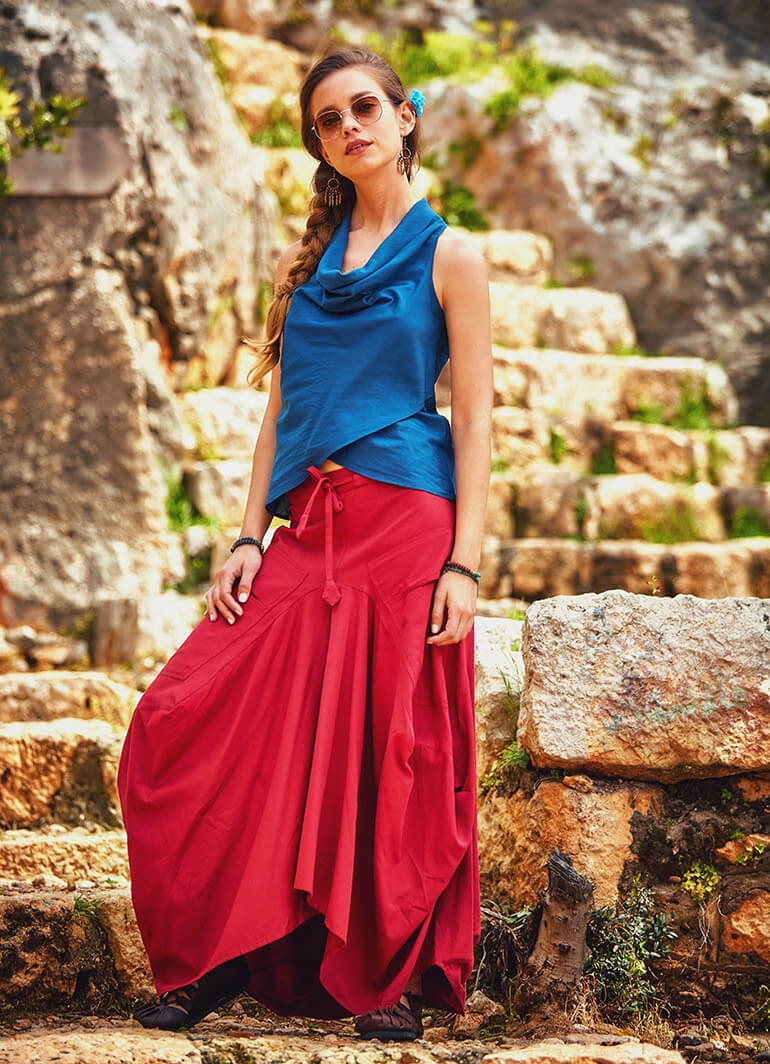 What are the Hot Trends for the Summer of 2021?
There are several reasons for gypsy bohemian style being quite trendy again this summer. For one, it is cheerful and uplifting. Gypsy clothes are also fun to wear and easy to mix and match. You could just buy a hot gypsy skirt for instance, and combine it with that bohemian lace top or even a loose tee-shirt in your wardrope; add a couple of dangling earrings, a few chunky bracelets, cork wedge heels, and voila! You are ready to hit the streets. It is that effortless! Most hippy gypsy clothing are made with natural and organic fabrics that are sustainable and eco-friendly. So you have the added bonus of doing something good for our mother Gaia.
What is Contemporary Bohemian?
This summer, both the boho fashion and lifestyle are on the rise. Embroidery, suede, paisley prints, and chunky jewellry are everywhere. Women are mixing and layering bohemian gypsy clothes, prints and colours. The resurgence of this trend has transformed into a "hippy-luxe" style with major fashion houses creating boho style collections oozing with romance, grit and harmony through chaos of layering and mixing old and new. This contemporary bohemian radiates confidence and positive vibes. It also celebrates fun, freedom and creativity. This fun and playful look is easy to manipulate and make your own. The style is all about accesorising with chunky jewellry, sandals, colorful gypsy scarfs and hats.
Useful Tips for Boutique Owners
If you are a store owner featuring bohemian and gypsy styles, and looking for wholesale clothing websites, you have arrived at the right address. Los Banditos is among the leading companies for wholesale boho clothing and wholesale gypsy clothing. We proudy manufacture our eco-friendly clothes, using only the finest materials. We meticulously watch for the upcoming trends and always come up with new ideas in design and textiles, so that the gypsy bohemian styles we specialize in are never repetitive or outdated.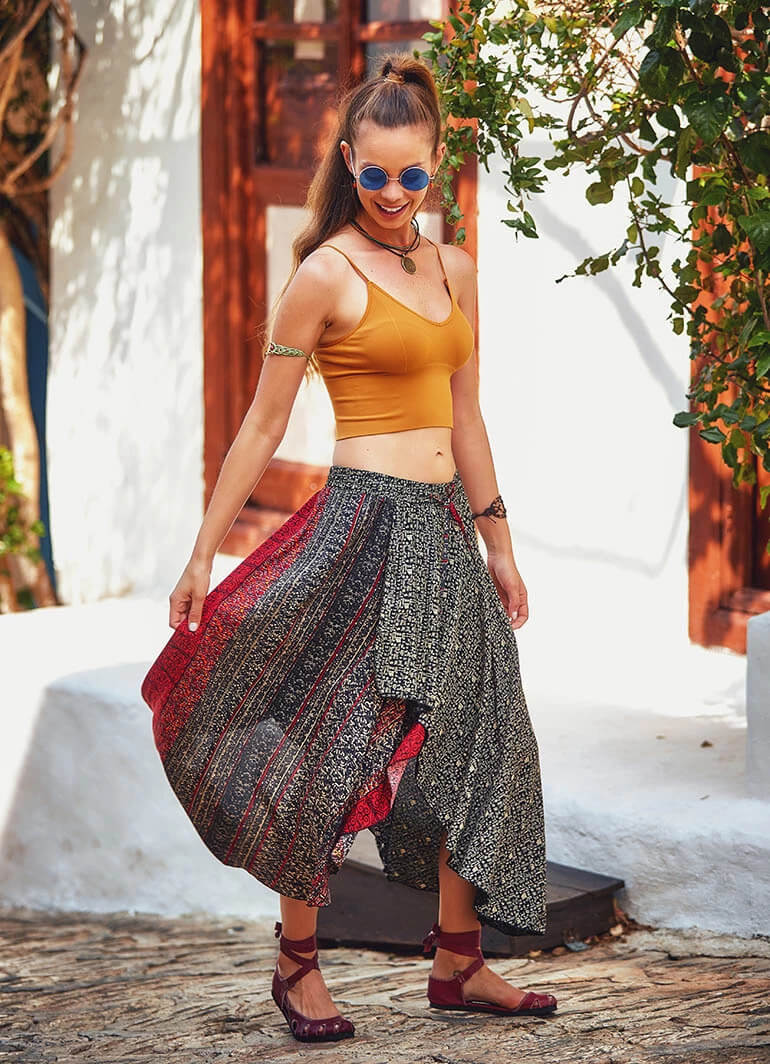 Buying Wholesale Clothing for the Summer
Now that you determined your clothing niche as boho gypsy style, as a boutique owner you naturally would want to offer that coolest boho summer dress, the gypsy skirt or bell sleeve dress with romantic paisley prints. There are certain tricks involved when you buy in bulk online. One of the key tenants of business is "buy low and sell high". Retail clothing business is no different. Buying wholesale is the best way to buy at the lowest price, so you can add your markup, and sell for a decent profit.
Wholesale for Boutiques
Buying wholesale is not difficult, once you find the right places with the inventory you seek. To get started, you can use search words, such as wholesale women's fashion, wholesale bohemian clothing, trendy wholesale or boho gypsy dress. Developing strong relationships with wholesale suppliers is key in retail, so you'll want to invest both time and money in finding the best wholesalers and working with them closely. Business relations based on mutual trust are long-lasting and saves you a lot of stress and headache. A leading company both in retail and wholesale for bohemian, gypsy, and wholesale hippy clothing, Los Banditos has been around for nearly 20 years. We have never compromised honesty, integrity and loyalty, which are the key concepts of a decent work ethic. After all, this is how you stay in this business for this long. Log on to Los Banditos for that ultimate boho gypsy dress that you will proudly offer in your store, and you'll never regret it!