What Makes a Boho Boutique Unique?
---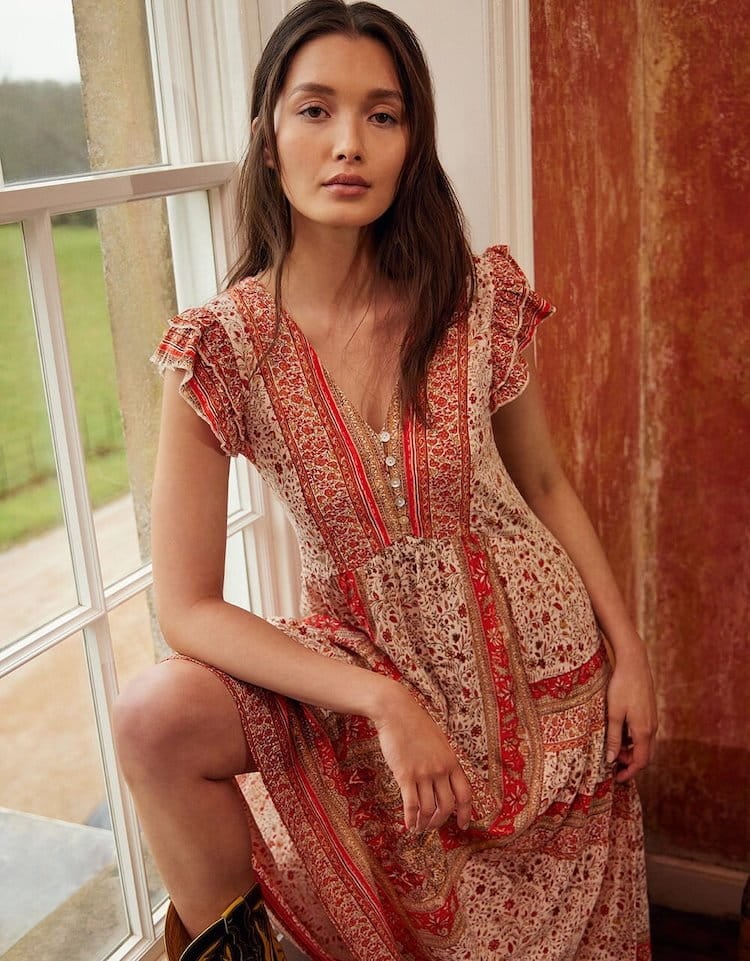 A good question, isn't it? After all there are countless boutiques worldwide featuring all imaginable styles, but when it comes to boho chic, it's more about a lifestyle type store, often including sustainable products and things.
As a boutique owner, you might even have a bohemian character yourself, loving the idea of playing around and mixing items from different contexts and genres. With bohemian style, it has always been about freedom of self-expression. If unleashing your artistic and free-spirited side and living a life where getting creative in an eco-friendly manner and valuing sustainable materials is your thing, you are the perfect candidate for a proud boho boutique owner.
As a part of your job you regularly follow fashion trends, but if you wish to get into the boho business clothes for hippies, gypsy clothing and vintage clothing should be your keywords while searching for bulk apparel online, because boho style gets its inspiration from 60s and 70s when these were the staples of this genre. You may start with a brief search for wholesale women clothing, then narrow it down to Turkish wholesale clothing for instance, if for a particular reason you wish to connect with vendors from Turkey.
Looking for wholesale vendors for clothes can be overwhelming though, unless you further narrow down your search using keywords like boho chic clothing, boho mens clothing, or wholesale boho or hippie clothing. Running a boho boutique requires much work and knowledge of various styles and genres, and attention to details, as this is quite an eclectic style allowing creativity.
Contemporary bohemian fashion features vibrant colors, flowing fabrics, interesting prints including wild flowers and ethnic patterns. As this style mixes cultures and artistic expressions into an eclectic style, you can also get as creative as you want when sorting out your unique boutique store. Boutique dresses with free-flowing fabrics, ruffle skirts, asymmetrical dresses, cowl neck dresses, cool oversize shirts, harems pants and shalwars, and perhaps some carefully selected vintage items to complete that free-spirited look will open the doors of success to you as a boho boutique owner
You should also be closely following wholesale fashion trends, as this sort of gives you an idea of hot selling pieces of that summer or winter season. Unique dresses regardless of from what era, always combine well with bohemian accesories and encourages your customers for shopping more to achieve that individualistic look. What a fun thing to do!
Carrying one-of-a-kind items will make you weigh more on the scale of uniqueness, which is another important key note defining boho chic clothing. Also proudly featuring sustainable and eco-friendly items made with organic and violent-free materials, your store will address like-minded people who prefer to shop with a good conscience.
As you see, being as unique as you want when you start a boho boutique requires some fun research and rhe knowledge of different fashion trends and solid staples that have become classics in years. The more cultured and sophisticated you strive to be, the more authentic your boho boutique will be. This is a process, an acquired life style that can prove to be so thrilling for you and your customers. Just imagine that they are eagerly waiting for what you will be featuring next season. So why lose time? Start digging into the fascinating world of bohemian fashion and be one of the proud owners of bohemian boutiques in your town.